My The Whole Truth is the lead piece in the Spring '17 issue of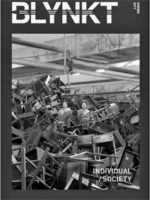 BLYNKT Magazine, whose theme is "Individual/Society."  Some other pieces well worth reading, too; download the magazine (free) by clicking here.
(Or read it at my website: Click here)
This is my favorite of the three I wrote for a contest demanding all-dialogue stories — not even a "he said/she said" — and the last to make it into print.  The others are Tattoos and Customer Service.