In the wake of the nation's spate of terrible shootings, there's been a lot in the news about mental health, suicidal impulses and the like.
My fictive mind began toying with an idea: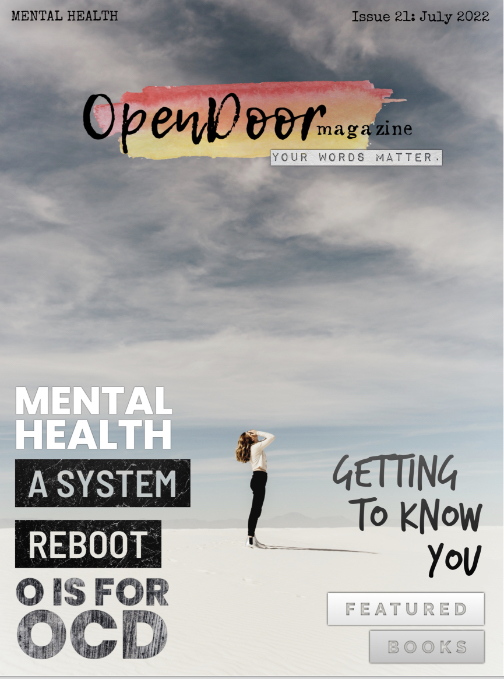 Suppose a disturbed youngster came to spend a week with a grandmother at a retirement community like the one where I make my home. If Gram was a very wise old lady, she might do some good. I would try to phrase my short story so the reader thought she MIGHT be helping, but avoid a decisive Gram-fixed-that.
I also tried a style I've used successfully on occasion in the past: Tell the story entirely in dialogue. It doesn't always work, but I like the idea of having the reader visualize what the protagonists look like, how they sound, where they are — all the elements that a writer of fiction usually provides to set the stage.
That technique worked, and the story was soon told. I offered it to OpenDoor Magazine, which has published my work before — and which had a theme for this month's submissions: mental health!
It's out today, with my story featured on the cover. You can download the entire virtual issue ==>>here, and scroll down to page 107
Or read it ==>>right here at my blog